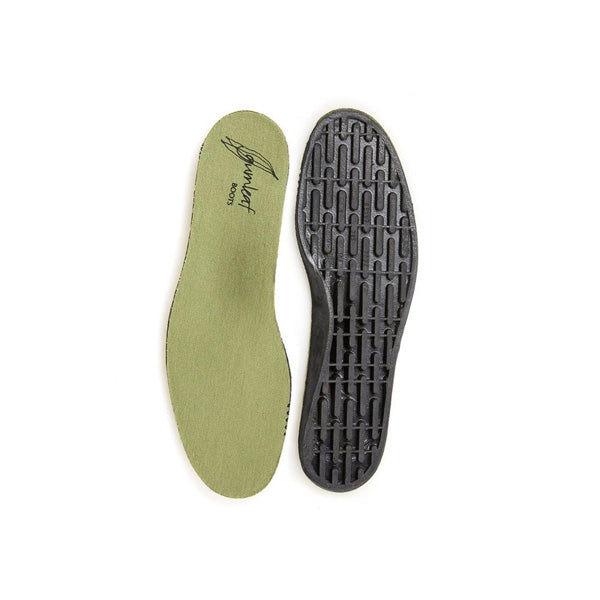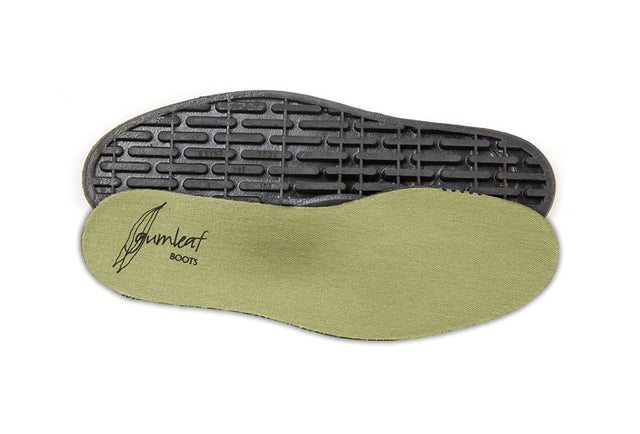 Gumleaf insoles for extra comfort and ease of wear.
Stock up on our Gumleaf insoles. Our insoles are made using high-quality natural rubber for much better long term 'memory' and comfort than any foam or manmade product.

The insoles are available in sizes 37 to 45 and can be fitted to your Gumleaf boots for the perfect fit or to balance the summer/winter sock difference.

What you get when you buy from us

Guaranteed to last - rock solid and guaranteed for two years
No quibble free returns - send your boots back for a full refund or exchange
Free shipping - orders over £120 are delivered free of charge
Free friendly advice - speak to our knowledgeable UK team, always here for you