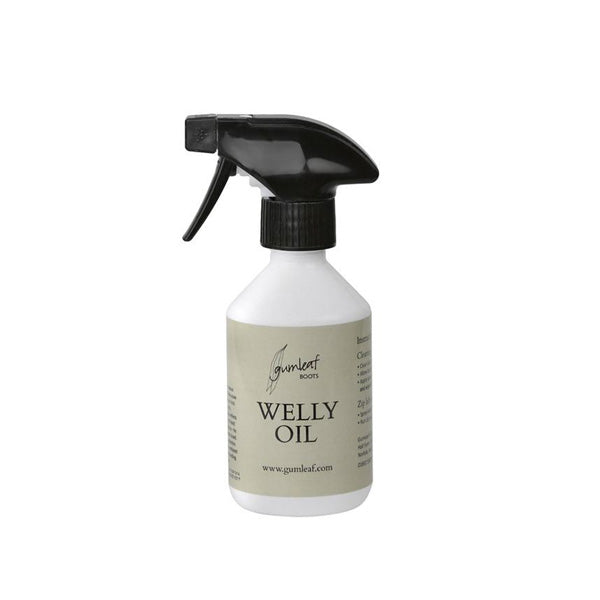 Gumleaf's welly cleaning silicone oil spray keeps your boots in prime condition.
Our welly oil prevents perishing and stops the build-up of dirt and other substances to keep boots looking fresh. Taking good care of your boots does require a little maintenance, but it couldn't be easier with our welly oil. 
Our welly oil is also multi-use and can be used as an oil for the zip on the Royal Zip boot, as well as many household things. 
Please note, this item cannot be returned.
What you get when you buy from us
Guaranteed to last - rock solid and guaranteed for two years
No quibble free returns - send your boots back for a full refund or exchange
Free shipping - orders over £120 are delivered free of charge
Free friendly advice - speak to our knowledgeable UK team, always here for you
12 months warranty