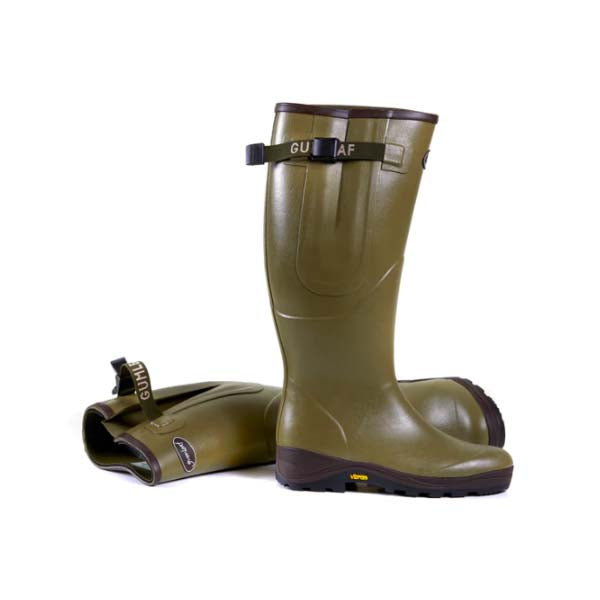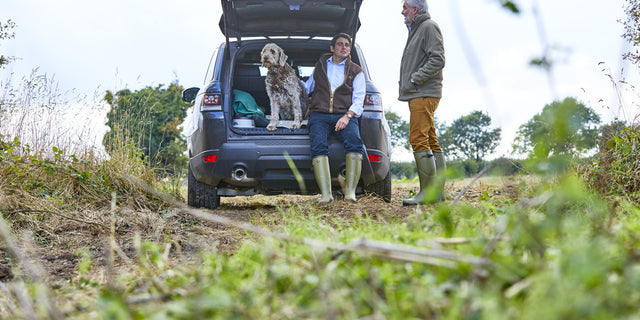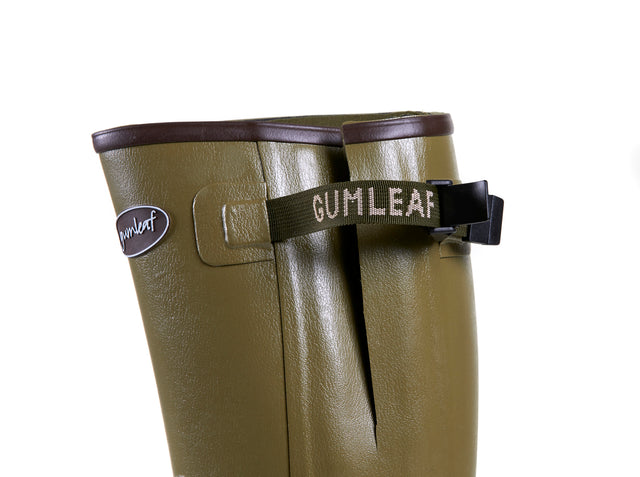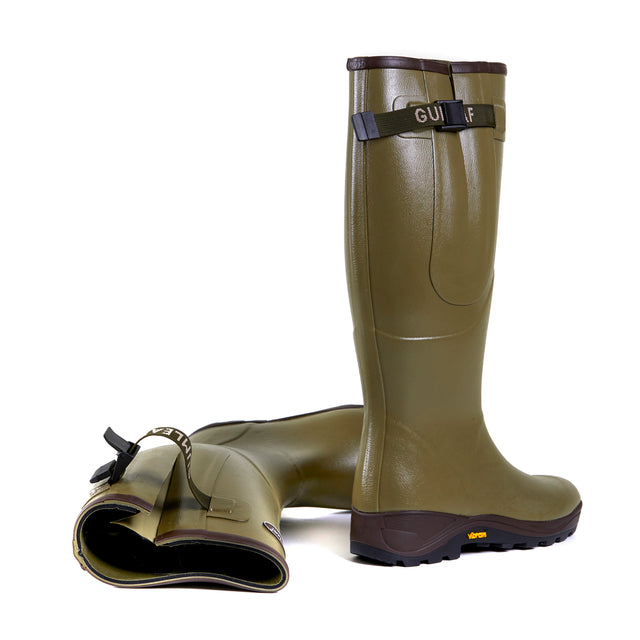 by Gumleaf
Invicta Side-Vent Wellington Boot
Rating: 4.153846154 out of 5.0
See Size Chart
The Invicta Side-Vent Wellington Boot is designed for comfort, style and durability.

The Invicta Side-Vent Wellington comes with all the high-quality features you'd expect from Gumleaf, along with a side-vent and buckle to allow a perfect fit. The boot is moulded on a unisex last, so offers a generous fit as either a men's or a women's welly. Neoprene lining and a stitched-in, non-moveable neoprene sole mean the Invicta Side-Vent Wellington is comfortable and warm down to -10 degrees C. Not only that, but it features a Vibram sole® with an all-terrain grip, making it ideal in cold and adverse weather and slippery conditions. 

As with all of our welly boots, the Invicta Side-Vent Wellington is handmade in Europe and crafted from natural high-quality rubber. These wellies are designed for constant use, offering comfort, style and practicality.

Why customers prefer Gumleaf boots

Handmade - crafted by hand for a better and more comfortable fit
Rubber - made from rubber, a natural and sustainable material
Really warm - our neoprene lining keeps your legs and feet snug down to -10 degrees C
Extra comfy - the stitched in neoprene footbed makes every step a pleasure
Vibram® - the award-winning sole for extra grip and performance
Adjustable - our side-vent and buckle provides the perfect fit
British design - designed by farmers and tested in the worst British weather 
Ecological - we're doing our bit to reduce carbon - our factories are heated by wood
What you get when you buy from us

Guaranteed to last - rock solid and guaranteed for one year
No quibble free returns - send your boots back for a full refund or exchange
Free shipping - orders over £120 are delivered free of charge
Free friendly advice - speak to our knowledgeable UK team, always here for you 
Unisex sizes 37-47. Available in Olive Green.

Size 39 - calf 44cm - height 43cm - will come 40cm up the leg
Size 44 - calf 46cm - height 46cm - will come 43cm up the leg